Holiday Blend
Regular price $11.00 Sale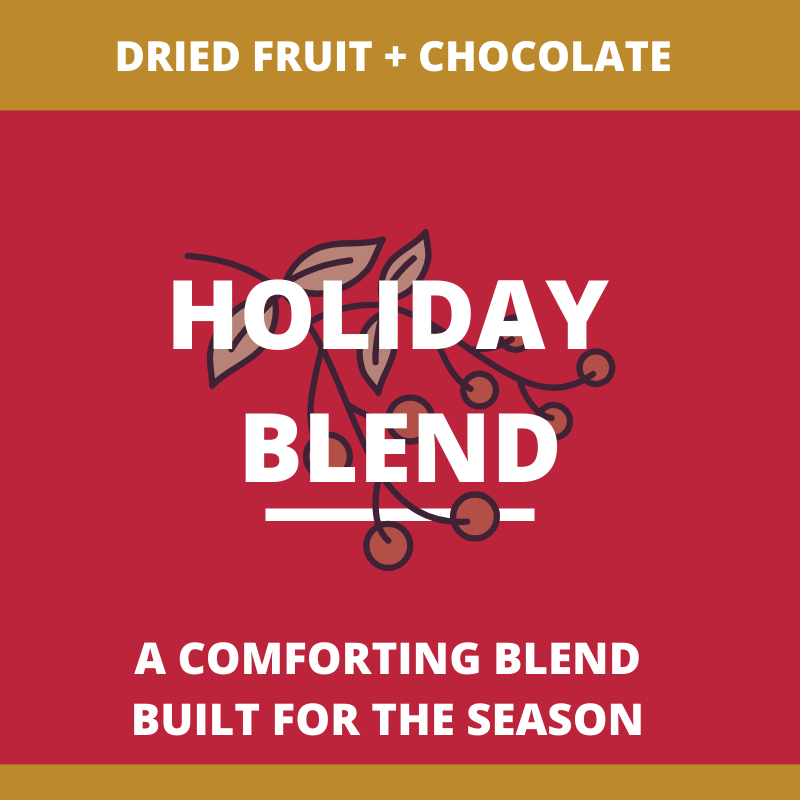 Dried fruit, chocolate, with a lingering bit of citrus
Our 2019 Holiday Blend is a wonderful representation of the season. We wanted to capture the flavors people love most about the winter months - warm spices, dried fruit, chocolate, and a little citrus. These tasting notes make us feel at home and what better way to feel cozy than with a great cup of coffee!
An Ethiopian Natural coffee is serving as the base of this blend. It brings such beautiful dried fruit notes and juiciness to the cup as well as a festive bouquet. To balance out the fruit notes, we blended it with a washed Mexican coffee to add some dark chocolate notes at the cup's finish.
Both coffees in this blend work harmoniously, creating this season's perfect duet.